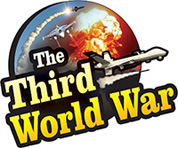 New York: Dr Hamdullah Mohib, the National Security Advisor of Afghanistan appealed to the international community saying, 'The terrorist safe havens must be destroyed, and the international community must unite for the purpose.' The timing of the statements of Dr Mohib, which were made without a direct mention of Pakistan, is considered extremely significant. The US Special Representative for Afghanistan, Zalmay Khalilzad has approached Pakistan for negotiations with the Taliban. Considering the developments, the Afghan National Security Advisor has reminded the world that Pakistan is home to terrorist safe havens.
While speaking at the Asia Society gathering on the sidelines of the UN General Assembly (UNGA), the Afghanistan National Security Advisor showered accusations without direct mention of Pakistan. He stated, 'The policies of our neighbouring country are very violent, hardline and they shelter the terrorists'. He further went on state that the terrorist organisations such as the Taliban, Al Qaeda and other terrorist organisations were thriving in the country.
Dr Mohib accused Pakistan of always taking a duel stand regarding the counter-terrorism campaign. The Afghan National Security Advisor said that 'Whenever the officials and leaders of the nation meet to discuss counter-terrorism campaigns, they always issue assurances. They perfectly know how to sweet talk people. Nevertheless, when it comes to taking actual action, they don't do anything,' and drew the world's attention to the fact.
"Terrorism is an ideology, and the terrorists and their ideology, are receiving support. The safe havens, wherever they may be, must be destroyed. This is the right time for the international community to unite for the purpose," Dr Mohib appealed. While discussing the safe havens of terrorists in Pakistan, the Afghan National Security Advisor also targeted the Taliban, who had arrived in Pakistan for negotiations.
Dr Mohib warned that 'The Taliban should talk to the Afghan government or be prepared for a conflict.' US Special Representative Zalmay Khalilzad has arrived in Pakistan, where their media claimed that their nation was mediating the talks. At the time, the Afghan National Security Advisor has attempted to bring to the world's attention that Pakistan was the root cause of the crises in Afghanistan.