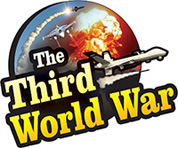 Jerusalem: The protests staged by Palestinians on the Israeli border do not fall under civilian protests, but are part of war and human rights do not apply in war, Israeli forces defended its stance in the High Court. Over the last month, protesters in Gaza have consistently been protesting along the Israeli border. In the action taken by Israeli security forces, 45 protesters have been killed and the number of protesters injured has exceeded 5,500. Criticizing such a robust action on protestors as violation of human rights, a Human Rights organisation had filed a petition in Israel's High Court against it, replying to which, Israeli forces have put forth its nation's stance.
Last week, the 'Red Cross' organization filed a petition in the Israeli High Court, claiming the protests called by the terrorist outfit 'Hamas' in Gaza to be peaceful and alleging Israeli government of taking violent action against such peaceful protesters. United Nations' High Commissioner for Human Rights, Zeid Ra'ad Al Hussein, too condemned the action taken on demonstrators by the Israeli security forces. He further accused the Israeli security forces of firing gun shots on protesters everyday. Also, countries such as Iran and Turkey opposed Israeli action by backing Hamas-led protests.
An Israeli government lawyer explained his country's stand on the petition filed by the 'Red Cross' on Thursday. "The ongoing Palestinian protests along the Israeli border fall under 'State of War' and thus, the retaliatory action on the anti-Israel protests cannot be categorized under Human Rights law," said Israeli attorneys, refuting all allegations. Further, The Israeli lawyers also elucidated the action taken on protesters.
The Israeli security forces have not acted against all the protesters at a stretch, but only those who posed a threat to Israel's security, the attackers who crossed the border in an attempt to enter Israel and those equipped with arms were targeted, informed Israeli lawyers. Moreover, Israeli forces accused these protests to be a plan jotted by Hamas for war against Israel. Under the garb of these protests, Hamas intends to mount a hidden attack on Israel, revealed Israeli forces to the High Court.
Earlier too, the Israeli security forces had expressed suspicion on these protests called by Hamas. Among the protesters who demonstrated near the Israeli border, Hamas militants were seen in large numbers and therefore, they were also among those who were killed in the action by Israeli forces, claimed Israel. Besides, Israel also alleged Hamas of bribing Palestinians in Gaza to participate in protests.
Meanwhile, Hamas has still continued with the protests, which are ongoing over the last month inspite of the large numbers of civilians being killed in it. The Hamas leaders have declared to continue these protests till they get control over Jerusalem.