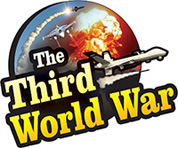 Washington: As threatened Iran has raised its enriched uranium stock level, to more than 300 kilograms. There have been severe reactions regarding this from around the world. Iranian Foreign Minister Jawad Zarif claimed that this was not a violation of the Iran nuclear deal. However, US President Donald Trump has taken serious cognisance of the matter. Trump said that the path for harsher decisions against Iran, more than the ones in the past had been opened. The Israeli Prime Minister has reiterated the resolve that Iran will not be allowed to acquire nuclear capabilities.
Ten days ago, Iran had threatened that if the European countries did not accept Iran's demands, it would cross the limit set under the nuclear deal for the quantity of enriched uranium. Iran initiated work on enrichment even before the expiry of the deadline and exceeded the limit of 300 kilograms of enriched uranium within ten days. Iranian media published information regarding it and the United Nations Atomic Energy Commission also confirmed the report.
The Atomic Energy Commission reacted that exceeding the limit set, by Iran, is a severe cause for concern whereas, President Trump warned that Iran has played with fire, by violating the nuclear deal. President Trump announced, "As Iran has exceeded the limit set by the nuclear deal, the path for a harsher action, against Iran, has been cleared."
US Secretary of State Mike Pompeo reprimanded that the United States will not allow Iran to acquire nuclear weapons. The US Secretary of State warned that the Iranian attempts to pressurise the international community, pushing the nuclear program forward, will be shot down. Israeli Prime Minister Benjamin Netanyahu accused that Iran has taken the next step towards being nuclear equipped by enriching 300 kilograms of uranium in just less than five days.
Meanwhile, while severe reactions are being received from around the world over Iran breaching the nuclear deal, the Iranian Revolutionary Guards has issued a new threat to the United States and its allies. Major General Gholam Ali Rashid said that the Iranian military was prepared for strong retaliation against any enemy attack. Rashid claimed that Iran's enemy would have to pay a heavy price for the war.
Iran has taken rapid steps towards acquiring nuclear weapons by increasing uranium enrichment, whereas, on the other hand, Saudi Arabia and Israel have been warning that they will never tolerate a nuclear-equipped Iran. The United States has taken an aggressive stance in the matter and the United Kingdom and France currently taking Iran's side also may be forced to change their stand regarding Iran.
This has increased the tension further, in the Persian Gulf and the Middle East, indicating that the repercussions will be felt very soon.