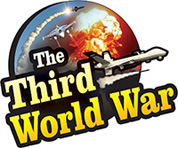 Hong Kong: The Chinese military who had indicated that it would not interfere unless asked by the Hong Kong administration, has issued an ultimatum to the Hong Kong protestors. The Chinese military in Hong Kong has warned them to be prepared for harsh action if they violate the law. This ultimatum was issued following the report that the protestors from Hong Kong were making moves outside the military base. Meanwhile, the Hong Kong administration planning to use 'Emergency Powers' has indicated of banning internet following the mask ban.
There is a Chinese military base in Hong Kong, with a deployment of more than 10,000 soldiers. There are indications of increasing the deployment for the last two months. At the same time, paramilitary forces have reached Shenzhen and other regions near Hong Kong. These movements are believed to have crushed the agitation in Hong Kong. But the Hong Kong administration has dismissed the possibility of the military action, saying it is not necessary for the current situation.
At the same time, the situation of the Hong Kong agitations seems to be oozing further, and the protestors have started preparations to target areas near the military base. Earlier, an incident of a group aiming laser beams at the military base was reported, which elicited a reaction from the military base, and the base issued a warning of stern action.
Protests are being held against the administration in Hong Kong since the last five months and the local agencies have failed to contain them. The intensity of the agitations is increasing by the day, as the administration has refused to accept the demands of the protestors. The protestors are not retracting despite harsh police actions. Therefore, the administration has now relied on the Emergency Powers.
Under these powers, the administration decided to impose a masking ban, but the protestors defied it. The efforts have started to control the internet as it is an essential factor in the agitations.
Meanwhile, it is reported that an Australian parliamentarian, Tim Wilson, participated in the Hong Kong agitation. Wilson even posted a photograph on Twitter with a hashtag Stand with Hong Kong. At the same time, he claimed that he had taken part also in the 2003 agitations in Hong Kong.