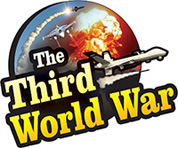 Gaza: Hamas has warned Israel that if they did not remove sanctions against Gaza and clear the path for the economic aid, a severe conflict would spark off on the Gaza-Israel border. Therefore, clear indications of a severe conflict flaring up on the Gaza-Israel border have surfaced.
The Qatar envoy to the Gaza Strip, Mohammed al-Emadi, will arrive in the Gaza Strip on Thursday with financial aid. The special Qatari envoy may hold discussions with Hamas as well as the Israeli leaders regarding the infrastructural facilities in Gaza Strip and negotiations with Israel, apart from the financial aid. Hamas has threatened Israel right before Emadi's visit, and a Lebanese daily has carried the report with the Hamas threat.
In the threat, Hamas has appealed to Israel to withdraw sanctions against the Gaza Strip and clear the path for the financial aid from Qatar. Likewise, Hamas has also demanded Israel reinstate the electricity supply to the Gaza Strip that was disconnected by Israel. 'If Israel rejects both the demands, the effects will be seen on the Gaza-Israel border. A new conflict will be sparked owing to Israel's mistakes,' Hamas threatened.
At the same time, Hamas also drew attention to the attacks on the Israeli soldiers from the West Bank. Hamas clarified that it was not connected in any way to these attacks the extremists in the West Bank had carried out. However, 'These attacks on the Israeli soldiers fall under the Lone Wolf category and only demonstrate the discontent brewing in the Palestine youth against Israel. If the discontent continues to prevail, a new war will be sparked against Israel,' the Hamas leaders warned.
Last week, Hamas appealed to its supporters in the Gaza Strip, to start fresh protests at the Israel-Gaza border. Undercover of the protests, Hamas terrorists launched rocket attacks on the Israeli border areas. In retaliation to the attacks, Israel destroyed two Hamas locations in Gaza. Furthermore, Hamas was infuriated because of the Israeli action and issued the threat.
Meanwhile, the Hamas leaders had declared that if a conflict were sparked with Israel in future, they would not be alone, but Iran and Hezbollah will also join hands against Israel. Therefore, Israel will have to fight a war on multiple fronts in Gaza, Lebanon-Syria and Iran, at the same time, Hamas claimed. Even the Israeli military officials had voiced the possibility and have instructed the state military to remain prepared for the eventuality.