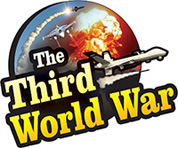 Washington: In July, China hosted its Africa summit that saw the participation of military and diplomatic officials from as many as 50 African countries. Within the next three months following the summit, the Russian city of Sochi will be hosting the first Russia-Africa summit in October involving delegations from 35 African countries reportedly.
Senior US military officials, however, warned that the growing influence of Russia and China pose a significant threat to the US interests in Africa.
Last year, US National Security Advisor John Bolton had pointed to the proliferating Russian and Chinese threats in Africa. Shortly after that, just recently, the former and current chiefs of the US military base in Africa 'AFRICOM', have once again reiterated it. More importantly, they issued the warning during the hearing as well as with the written responses to the US Congress.
Stefan Townsend took over as the new chief of AFRICOM from his predecessor Thomas Waldhauser who served the position for a few years. Both these officials warned about the increasing Russian-Chinese threat in no uncertain terms. "Africa can come under the sway of Russia and China. Russia has exerted its influence in nearly ten countries whereas China has ramped up efforts to set up new bases in Africa," the US officials warned.
Nevertheless, the trade between China and Africa has climbed to $170 billion in the last four decades. At the same time, 39 African countries have joined in the ambitious Chinese 'One Belt One Road' project. On the other hand, Russia has tripled its trade with the African countries, taking it to nearly $ 17 billion over the last decade. It has also initiated building major projects in Egypt, Algiers, Sudan and Angola as well as have signed weapons-related agreements with them. It has come to fore that Russia had deployed military advisors' unit, in the Central African Republic.
Moreover, AFRICOM has chalked out a particular five-year plan to counter perceived threats from Russia and China. The military officials informed that plan envisages to enhance the military cooperation and partnership with the African countries and make them aware of the motives behind the Chinese and Russian activities.