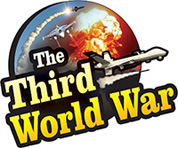 New Delhi: "Government will be implementing a national programme on Artificial Intelligence," said the Union Finance Minister, Piyush Goyal while announcing the Interim budget. The government will be establishing 9 centers to enhance the efficiency of various regions in the country. Goyal said that 1 lakh rural villages will be digitalized for the benefit of the villagers. He said that the concept of employment is undergoing radical change globally, therefore, there will be limited government and industrial employment opportunities.
The government is encouraging Artificial Intelligence (AI) in the country. Nine centers will be developed at selected locations for the same. It was announced that an AI portal would also be developed. The data and voice call rates in India offered are comparatively low than rest of the countries. New technologies and AI will bring about extensive economic development in the country. Expansion of AI will be of great help in the fields of automobile, mobile devices, weather forecast, image analysis and betterment in other fields.
Goyal announced at the Interim Budget that in the next five years, one lakh villages will be digitalized. The establishment of Common Service Centers (CSC) is made to materialize the objective. These centers are expanding their services, transforming villages into digital villages, with connectivity to digital infrastructure. He said that 3 lakhs CSC centers have provided jobs to 12 lakhs citizens.
The experts are assertive that over the next few years, the IT sector will need more proficient employees and they will be benefitted by the AI program run by the government.