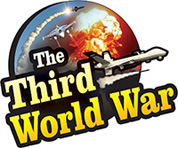 London/New York: While the extent of the Coronavirus epidemic is increasing in China, the prices of gold, the perpetual safe investment, have jumped to USD 1,600 per ounce (28.34 Grams). Leading investors and analysts had made this prediction at the end of last month. While the prediction has come true, the possibility of gold rates touching USD 2,000 also is being predicted.
The global economy is receiving major jolts since the last two months because of the Coronavirus epidemic that originated in China. Severe effects have been seen on the oil and stock markets along with the manufacturing sector. While China, the second largest economy, is being rocked, there is an atmosphere of concern on the international level and it is being indicated that the global growth rate will decline by 1%.
Against this background, the investors have turned their focus to gold, the perpetual safe investment. The gold rates and the demand were rising consistently, depending on the geopolitical instability. From the beginning of 2020, because of this outbreak, there has been an increase in the demand and the gold rates as well.
More than USD 8 increase was recorded in the gold rates in the transactions on Wednesday. Therefore, gold jumped to the record level of USD 1,600 per ounce. This is the first time that the gold rates have climbed to USD 1,600 per ounce since March 2013. Analysts are claiming that this record increase indicates that the trend in the gold rates will continue.
Some of the analysts from the United States have prediced that the gold rates will jump to USD 2,000 per ounce by the end of this year. The gold rates created new records because of the factors like economic uncertainties in 2019, Gulf conflicts and Brexit. Therefore, economists had predicted at the beginning of the year that the gold rates would remain at the higher levels. The new jump shows that the markets have chosen the option of gold as a safe investment, given the developments in China.