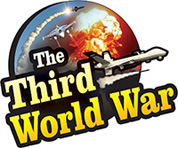 Toronto: The 'G7' countries have taken an aggressive stance against the Russian activities in the UK, Syria and the European countries. A senior US official said that the leading countries expressed opposition to Russia saying, 'G7 is unanimously opposing the Russian activities.' The indications therefore, are that the tension between Russia and the western countries will increase further.
It has come to light that the issues of Russia, Syria, Iran, North Korea and Venezuela were discussed in the two-day 'G7' meeting held in Canada. Sources claimed that the Russian issue was the most discussed in the meeting which started on Sunday. This is the first 'G7' group meeting against the background of the incidents which include the poisoning of a former Russian agent in the UK, chemical attack in Syria and the US- UK-France joint attack on Syria.
The United States and the European nations seem to have united on the incidents in the UK and Syria and they have been consistently criticising Russia. Although Russia has replied to the criticism, the United States and allies have made their stance more aggressive and have warned that Russia will have to pay a 'price'.
It is said that all the countries have expressed a reaction on the same lines after the G7 meeting.'It is because of the Russian activities so far, most of the countries are speaking an aggressive language. If Russia wants to be recognised as a major power, it will have to cooperate with us,' expressed members of the G7 group, as informed by the sources.As per the information received, although there is a strong opposition for Russia in the G7 group, before the meeting took place Germany had expressed an opinion that Russia should be included in this group.