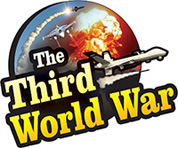 London/Washington/Beijing: The global economy is being hit because of the outbreak of the Wuhan virus, which is spreading rapidly in China and the other countries. The investor concerns are increasing with the increasing number of patients infected with Wuhan virus in China, and in effect, the US, European and Asian markets have crashed. Following the stock markets, the oil rates have also tumbled and as per sources, the rates have come below USD 60 per barrel. At the same time, rates of gold, known as the safest investment, have started increasing. As per forecasts, the gold rates will cross USD 1,600 per ounce.
Reports of the Wuhan virus infection were received from China at the beginning of January. The Chinese agencies had initially claimed that the epidemic was restricted only to one city. But now, when the epidemic has completed nearly a month, reports say that the epidemic is spreading fast and the Chinese agencies have not been able to trace the origin. At the same time, as all the Chinese efforts to contain the epidemic have failed, there is an atmosphere of concern and fear around the world.
This insecurity is affecting the economy and the stock markets have taken a major hit. European Stock 600, the stock index in the European countries, declined by more than 1.5%. The US stock index, Dow Jones, took a hit of 400 points in the preliminary session itself. The leading Japanese stock index, Nikkei 225, crashed by 2%. Sources have informed that Australian and Indian stock markets also registered a decline in indices.
Following the share markets, the crude oil rates are declining too. Rates for the crude oil known as the Brent Crude recorded a decline of 3% settling below USD 60 per barrel. On Monday, Brent Crude transactions were pegged at USD 58.90 per barrel and this is the lowest for the last three months. US Crude has also recorded a decline of 3% to settle at USD 52.55 per barrel.
The investors have shifted their focus to gold in view of the insecurity created by the Wuhan virus epidemic in China. There was an increase of 0.5% in the gold rates and gold scaled a record level of USD 1,586 per ounce. It is predicted that if the situation in China remains the same, the gold rates can cross the USD 1,600 per ounce level.