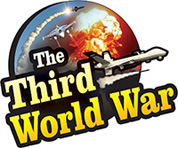 Beijing/Washington: The Chinese mouthpiece claimed that the deployment of fighter jets on the artificial islands, built in the South China Sea, is necessary for the security of China whereas, analysts from the United States have accused China of creating a separate Airforce command centre, deploying fighter jets on these artificial islands.
A US news channel had said in a news report, published two days ago that China has started deployment of fighter jets on Woody Island, one of the artificial islands in the South China Sea. The US news channel published satellite photographs, in support of the report. The picture shows advanced J-10 fighter jet deployed on the runway on Woody Island, in the Paracel group of islands. The news channel claimed that although, as of now, there are only four aircraft, China can increase this deployment in the times to come.
China has been claimed rights over most of the South China Sea. Therefore, China has made its stand clear that building artificial islands and their militarisation is a matter within the sovereignty of the country. China had threatened even the United States before, who was interfering in the case and patrolling in the South China Sea. However, the United States has continued its patrolling, without paying any heed to the Chinese threats.
Meanwhile, the South East Asian countries have been expressing displeasure over the Chinese movements in the South China Sea at the ASEAN conference.