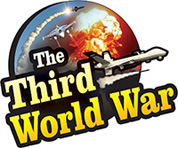 London: In shocking news, it has been revealed that an Islamic group in the United Kingdom is using 13-year old adolescents for campaigning and distribution and have succeeded in forming active groups in many of the British Universities. A leading news daily in the United Kingdom has reported the same and government agencies have expressed deep concern over the development. The political parties and the right-wing groups have been claiming that the influence of the Islamic groups is on the rise in the United Kingdom since the last few years and US President Donald Trump had also targeted the United Kingdom on this subject.
The information published in a leading daily in the United Kingdom claims that the Islamic organisation 'Hizb ut-Tahrir' has undertaken campaigns and distribution on a large scale. The report accuses that 13 year-olds are allotted the task of distribution of pamphlets and selling books for the campaign. At the same time, even 10 year olds have been seen participating in some of the programs organised by this extremist organisation. The group 'Hizb ut-Tahrir' also has been found active in various British universities.
The efforts of the British government to impose a ban on this extremist organisation have failed. At the same time, the information that this organisation is aggressively campaigning and proliferating in the country has created sensation. The agency 'Commission for Countering Extremism' established by the British government has expressed concerns over the activities of the 'Hizb u-Tahrir'. The British agencies have openly accepted that this is an extremist Islamic organisation.
'Hizb ut-Tahrir' was formed in the Middle East in 1953 and the set objective was to establish a regime with Islamic rules and laws. This organisation is active in the United Kingdom since 1986 and its founder Omar Bakri Muhammad had praised the terrorist who participated in the terror attacks in London. He was subsequently deported from the country.