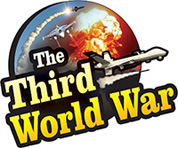 Washington: US economist and investor Peter Schiff warned 'The current situation in the United States is the beginning of the biggest economic crisis in the history of the United States. The intensity of the new recession is so dreadful that the crisis in 2008 will look minuscule, in front of it. The situation will be much graver because of the increasing inflation and slide of the USD.'
The US stock markets tumbled by nearly 26% on Thursday. This is the biggest fall since 1987. The investors have suffered losses of billions of dollars and it is believed that this has delivered a telling blow to the US economy. This fall is considered to be given the increasing extent of the Coronavirus pandemic and the upheavals in crude oil markets.
Following the fall, the US Federal Reserve announced an aid of $1.5 trillion and this is believed to be the biggest decision taken by the US Federal Reserve, since the 2008 recession. Based on this decision, the talks about the economic crisis, have started making rounds and the warning by Peter Schiff also is a part of the same issue.
Schiff claimed that Coronavirus pandemic is only a causative factor for the economic crisis. The real problem is the increasing debt bubble in the economy and the Coronavirus epidemic only burst the bubble. Peter Schiff said that with this the Coronavirus pandemic has also burst the bubble in the stock markets and cryptocurrencies.
Peter Schiff, Chief of the Euro Pacific Capital, warned that the aid announced by the Federal Reserve is not a solution for the crisis but a more dangerous factor for the economy. Peter Schiff pointed out that the economic crisis was deepening saying 'The US economy is in shambles and no measures are available, anymore, to recover the economy. The United States can only print currency notes.'
The intensity of the Coronavirus pandemic is increasing and has affected all the sectors like oil, gold, metals, transport, trade and manufacturing. Most of the multinational companies of the world have closed their manufacturing facilities and trade and transport also has slowed down. The global economy has taken a hit of more than a trillion dollars because, of this pandemic, till date and indications are that the extent of losses to the economy will only increase. The leading financial institutions of the world have warned of declining growth rates and also of an impending recession.
Even before this pandemic, the International Monetary Fund warned that there is a possibility of a super recession like the Great Depression from the last century. Kristalina Georgieva, Managing Director of the International Monetary Fund (IMF), had pointed out that the world economy was, once again, heading into a super recession (Great Depression), seen in the decades of 1920 and 1930. Chief of the IMF had warned that economic disparity, uncertainty and climate change will be the factors responsible for this.