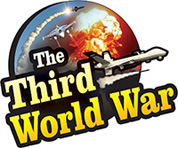 Paris: Discontent regarding the policies of President Macron, is increasing by the day. While a nationwide agitation is already in progress against President Macron's ambitious 'Pension' amendments, doctors have declared a strike against the cuts announced in the social schemes. Against this background, the survey conducted by the French media reveals that more than 50% of the French population is against President Macron.
Two years ago, President Macron came to power by defeating the far-right nationalist leader Marine le Pen in the Presidential elections. After that, President Macron was projected as a young leader supporting the progressive ideology. There was an expectation that he would take the French economy to a new high and strengthen the French position in the European Union.
But in fact, the policies of President Macron showed that he is a leader of only the rich class and rich entrepreneurs. Therefore, the worker class and common people were extremely disappointed, and this displeasure was reflected in the ongoing Yellow Vest protests since the last year. Although the intensity of the Yellow Vest protests is currently reduced, the failure on the part of the French government, in controlling the protests is evident. As the Yellow Vest protest will be completing one year, the worker community in France has called for a strike and a nationwide agitation over the 'Pension' issue.
Many essential services, like the railways, public transport and educational institutions, in France, have come to a grinding halt, since the last two weeks. The agitation has cast its shadows even on the upcoming Christmas festivities, and the worker unions have resolved not to retreat under any circumstances. This worker agitation is getting support from other sectors, and the government doctors also have called for a strike. The cuts announced by President Macron in the funding for the health sector is said to be the reason for this strike.
Discontent in the French people is also rising, and it is evident from the survey conducted by the French media. Nearly 54% of the people participating in the survey supported the worker agitation and severely criticised the policies of President Macron. Therefore, as per analysts, this agitation could pose a severe challenge to the regime of President Macron.