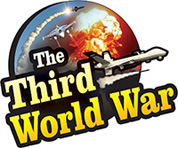 Gaza: Hamas Chief Yahya Sinwar threatened Israel 'If Israel carries out one more attack on Gaza, will shower rockets on the Israeli financial capital Tel Aviv, continuously for six months. Hamas has the strength to make the Israeli cities deserted.' Sinwar announced during a meeting in the Gaza Strip that Hamas got these capabilities because of Iran.
Two days ago, Hamas Chief Yahya Sinwar had organised massive protests in the Gaza Strip. Speaking on this occasion, Sinwar expressed severe annoyance regarding the Israeli attacks on the Gaza Strip. Sinwar warned 'Whatever threats are issued by Israel; Hamas will not stop anti-Israel activities. The people of Israel will regret being alive after Hamas launches its gruesome attacks.
The Hamas leader also replied to the Israeli warning of invading into the Gaza Strip, to take action. Sinwar warned 'The Israeli intelligence agencies are frantically trying to create instability in the Gaza Strip. But Hamas has devised many strategies to rock the Israeli intelligence. Therefore, Israel should not make the mistake of invading the Gaza Strip. Millions of traps and hundreds of kilometres of tunnels are waiting for the Israeli soldiers.'
'The Hamas leader threatened We would devastate Tel Aviv and other Israeli cities with day and night attacks, continuously for six months. We have sufficient rockets in our depots to turn the Israeli cities into ghost cities.' Sinwar added further 'Hamas has developed anti-tank missiles to target the Israeli tanks. Therefore, if the Israeli military sets foot in the Gaza Strip, they will not return alive.'
Sinwar gave an account of the weapon's strength available with Hamas. Sinwar claimed to have hundreds of kilometres long tunnels reaching Israel from Gaza Strip and thousands of tonnes of explosives and rockets. Moreover, Sinwar claimed that Hamas has kept 13 armed gangs ready for an offensive against Israel. Iran helped in getting the Hamas armed to this level. Sinwar boasted in the Gaza meeting that Hamas reached a level to challenge Israel because of the financial and military aid from Iran.
Last week, there was a conflict between Hamas and Israel for two successive days. Following ten rocket attacks from the Gaza Strip on the Sderot city in Israel, Israel destroyed Hamas locations in the Gaza Strip. At the same time, Israel threatened to invade Gaza Strip and destroy the bases of Hamas and Islamic Jihad. After this, Sinwar announced that Hamas would challenge Israel and declared that Iran was supporting Hamas. A severe reaction may be received from Israel regarding this. The Israeli media have consistently accused Iran of providing financial and military aid to Hamas.