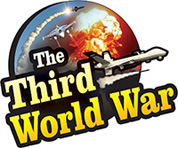 Washington: The Novel Coronavirus has claimed 248 lives in the United States, in the last 24 hours, taking the total death toll above 1,000. The city of New York is fast becoming the hotspot for the pandemic in the United States. Dr Anthony Fauci, a senior scientist from the United States, warned that the new Coronavirus might be a seasonal disease and the world may have to face another outbreak with the next cycle.
More than 500 people have succumbed to the disease in the last three days. On Wednesday, after encountering nearly 250 deaths on a single day, the pressure on the US administration and the health system had increased tremendously. The city of New York alone saw 300 deaths, and as per reports, over 30,000 people are infected with the virus. Given the spread of the new Coronavirus, some international media have termed New York as the most dangerous city in the United States as of today.
Currently, the United States has confirmed 68,489 cases of Coronavirus. The health facilities and officials are making tremendous efforts to stem the spread of the virus. So that the United States does not have to brace for a dire situation like in Italy and Spain, the US Health Department has instructed a reserve group of doctors, nurses and other health workers to remain ready for a state of emergency. On the other hand, President Trump has already ordered leading US companies to manufacture ventilators and other medical equipment.
Dr Anthony Fauci has advised that developing a vaccine for the new Coronavirus is a necessity despite all the measures that are being taken for containing the pandemic. 'The virus is potentially seasonal and may return after for another cycle. This necessitates the development of a vaccine before the second cycle', Dr Fauci said. A group of doctors in the United States is already working on developing a vaccine for the Novel Coronavirus.
Meanwhile, the $1.8 trillion relief package the US President had announced has now been approved by the US Congress. The package would bring significant relief to the small businesses and the officials affected by the pandemic in the United States. Nevertheless, Former Microsoft President Bill Gates has criticised the Trump administration, calling their response late for combating the pandemic.