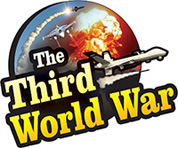 Halifax: The US Chief of Defence Forces Joseph Dunford warned the US companies saying 'The US technology companies are vying to create a market in China. But the same companies are not willing to work with the US defence department. It has become difficult for the defence forces to work with US technology companies. But the technology companies must remember that the United States and its allies are well intentioned.'
The US defence department was working with the leading company Google on 'Project Mahan'. But following objections from the employees of the company, Google withdrew from the partnership with the US defence department. It was revealed that this project was in the field of artificial intelligence.
Although the US Defence Chief did not name Google, he fired a salvo of criticism on the US technology companies cooperating with China. The US Defence Chief retorted, 'The US technology companies share important information with Chinese entrepreneurs. These companies must remember that this is in turn providing information to the Chinese military.'
The US Defence Chief indicated that the US technology companies should distance themselves from China saying, 'I don't wish to say that the movements of the US companies to cooperate with China are illegal or immoral, but we also have the responsibility of safeguarding the values that we respect. This will be my advice to the technology companies.'
Mega Companies like Google, Apple and IBM from the United States are making efforts to enter the Chinese markets and they are willing to compromise with the Chinese government for this purpose. A few months ago, all these three companies attended a meeting held in China. It is being said that they held discussions with the Chinese government for safety of their market share in China and to increase their market share. As per information, IBM has entered into an agreement with a leading Chinese undertaking last year.
The US defence Chief's warning becomes significant against this background.