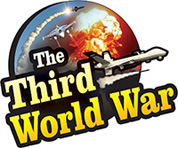 Paris/Beijing: China has been ranked 176th out of 180 countries of the world, in the World Press Freedom Index published last year. However, the ruling regime of China has been aggressively using the media to promote its ideology, at the international level by spending a whopping $1.3 billion on the campaign. A leading watchdog has made this shocking revelation in the media, Reporters Without Borders in a report. The report of the Reporters Without Borders has exposed the Chinese strategy of using various means to become a superpower in the world and dominating the international media and controlling them, being one of them.
"Chinese Pursuit of a New Media Order" is the name of the report and it lists all the Chinese movements to increase its influence in the international media. China has expanded the reach of its television and news agency networks to a considerable extent, and currently, Chinese media have established their presence in 140 countries and 65 languages.
The report says that leading media companies are facing a financial crunch and China is luring them with colossal funding, to bring them into its fold. As per reports, China is spending $250,000 for advertising in the leading world media. At the same time, it is trying to lure the reporters and media from Africa, offering them tours to China.
A tremendous amount of money is being spent to gain a share, in the world's big media houses. The Reporter Without Borders claimed that this share is being used to keep under its control, the information and articles regarding China. Last year, one of the leading News Website from South Africa had withdrawn an article written by a journalist, regarding the Chinese minorities. A Chinese investor has a 20% stake in the company that owns the website, and he had used his influence to get the article removed from the website.
The Reporters Without Borders report says that Chinese President Xi Jinping has the ambition of controlling the information outside China and all these efforts are a fall out of the same purpose. One belt One Road, the ambitious project of Jinping, is receiving publicity around the world and is also being heavily criticised. The Watchdog said that the movements to dominate the media could be compared to this project.
Cédric Alviani, the East Asia bureau chief of Reporters Without Borders, explained the motive behind the report saying, "The information regarding the Chinese movements in the media sector, given in the report, is just the tip of an iceberg. The objective of the report is that the reporters around the world keep a close watch on the movements by China, in this sector and expose them to the world." Alviani also pointed out that at the same time that the objective is not only to expose the media campaign launched by the Chinese rulers but also to make everyone aware that journalism is at stake.