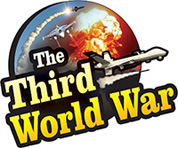 Beijing: China making frantic efforts to increase its influence in the South and the East China Sea, tested a super advanced ballistic missile, from a submarine. Chinese military revealed that this test was conducted in the Bohai Sea. But while the Chinese missile test was being undertaken, citizens in various regions of China, claimed to have seen alien flying saucers (Unidentified Flying Objects (UFO)).
Chinese navy test fired the JL-3 ballistic missiles, for two consecutive days, from a submarine. The tests were conducted in the Bohai Sea on Saturday and Bohai Gulf on Sunday. China demonstrated its capability to retaliate against a nuclear attack, test-firing a ballistic missile from a submarine. The Chinese mouthpiece claimed this. As per the Chinese mouthpiece, this is a warning to the United States, carrying out naval patrolling in the East and the South China Sea.
JL-3 ballistic missile will be inducted in the Chinese navy in the next year. This missile capable of travelling up to 14,000 kilometres, is claimed to be able to carry nearly 10 nuclear warheads. The international media are drawing attention to Chinese, testing the ballistic missile, while the United States was severely lashing out at China, in the Shangri-La conference in Singapore.
But citizens from various regions of China claimed to have seen Flying Saucers of aliens, while the testing of the ballistic missiles was being conducted in the Bohai Sea. The Saturday test was conducted between 7 am, and 1 pm and at 2.30 am on Sunday. But as per the media posts of the eyewitnesses, Flying Saucers landed in their area on Sunday. Some netizens have even shared videos and photos. The Flying Saucers were seen in the Shandong, Shanxi, Hebei and Henan provinces of China.
Some netizens have claimed that there is a connection between the Chinese tests and the UFOs. Whereas, some netizens have claimed that siting of UFOs is nothing new in China. Citizens have claimed seeing UFOs, even in the past. Some of these were reported. Sometimes even videos of this siting have been posted on social media. The locals have claimed to the land of Flying Saucers in China at the time of Chinese missile testing.
But China has denied all these claims regarding Flying Saucers and aliens.