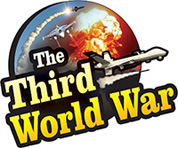 Beijing/Taipei: After the missile-laden, USS Antietam transited the Taiwan Strait, infuriated China announced the holding of military drills near Taiwan Strait. The Chinese warships practised live firing during the exercises whereas, the Chinese stealth fighter jets J-20 hovered close to the Taiwanese airspace. Meanwhile, the Taiwanese defence ministry has said that it will closely monitor the Chinese drills.
As per the information by Shih Shun-Wen, the spokesman of the Taiwanese defence ministry, the war exercises of the Chinese navy and air force, have begun on Monday. These exercises will continue till Friday and China will be assessing the security of its sovereign territory, reported a Chinese Naval official. Along with the destroyers, Chinese patrol vessels also have participated in the exercises.
Since the last few days, China has been asserting its claim over Taiwan in an unusually aggressive manner. Claiming that Taiwan was its sovereign territory, it also threatened to start a war for Taiwan. China has objected to the USD 2.2 billion military assistance announced by the United States to Taiwan. Nevertheless, China has threatened that the Chinese military will declare war against anyone who tries to separate Taiwan from China.
Without paying any heed to the Chinese threat, the United States has despatched its warship through the Taiwanese Strait. Two days ago, US destroyer, USS Antietam, sailed through the Taiwan Strait. A US military official said that this voyage of the USS Antietam was to remind that the United States was committed to the security of the free and open marine region, in the Indo-Pacific sector.
However, China had condemned the patrolling by the US warship. It is claimed that the war exercises were held near the Taiwanese marine limits, following the US warships voyage, only to issue a warning to the United States whereas, Collin Koh, an analyst with the S. Rajaratnam School of International Studies, claimed that China had issued a warning even to Japan, along with the United States by sending the fifth generation J-20 stealth fighter jet.