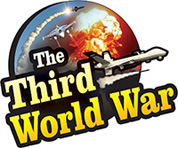 Beijing: The Indian Air Force Chief, Ambassador to China and the Defence Minister have issued stern warnings to China in the last three days. The reason behind this has become clear now. Information has been revealed that the Chinese helicopters have intruded in the Indian airspace four times in the last one month. Along with this, China has issued an inciting warning that India, who raised the 'Doklam' issue should learn a lesson from this dispute and claimed that Doklam is an integral part of China.
Chinese helicopters had entered the Indian airspace about four times in the last one month. The Chinese helicopters intruded in three places at Ladakh and once at Barahoti in Uttarakhand. The Chinese helicopter came in about 18 kilometres at Tring Heights in Ladakh. The incident is claimed to have occurred on 8th of March. Before this, a Chinese helicopter had intruded into the Depsang valley on the 27th of February.
It has been revealed that three Chinese helicopters intruded into the Barahoti area on the 10th of March and hovered for about five minutes over the area.
The intelligence agencies have said that these helicopter intrusions are only to keep a watch on the increased Indian defence preparedness in Ladakh and along the border. Against this background, the Indian Air Force Chief Dhanoa has reprimanded China and warned that the Indian Air Force's preparations are superior to China's along the eastern border.
The Indian Ambassador to China, Gautam Bambawale had warned that if China tries to change the status quo in Doklam, a Doklam-like dispute can arise once again. China has reacted to this and Chinese Foreign Ministry spokesperson Hua Chunying has made an inciting statement.
Chunying claimed that Doklam is a part of China and also claimed that China has a sovereign right to carry out construction there. He also said that India needs to take a lesson from this dispute. Therefore, it is evident that China has made preparations in order to reply to the Indian objections and will take an aggressive stance on the political front too.