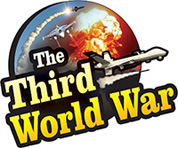 Jerusalem/London: Amid reports of Iran breaking the nuclear deal and preparing to manufacture nuclear weapons, a report has surfaced of a secret visit by the British intelligence chief to Israel. The Israeli news channel claimed that the MI-6 chief met the chiefs of Mossad and other Israeli intelligence agencies. There were long discussions regarding the Iranian nuclear program during the Warsaw and Munich conferences, in the last week. Against the background of these meetings, the visit by the British intelligence chief becomes significant.
Alex Younger, the chief of intelligence agency MI-6, visited Israel and held meetings with Mossad chief Yossi Cohen and chiefs of other intelligence agencies. The news channel 'Channel 13' claimed that the topic of discussion in these meetings was the Iranian nuclear program. The news agency also claimed that Israel has the information that Iran is preparing to make nuclear weapons using the provisions of the 2015 nuclear deal and the only thing remaining is the permission from the political leadership.
The Channel 13 report said that the British and the Israeli intelligence officials discussed the possible reaction and action, after Iran scrapped the 2015 nuclear deal and initiated the nuclear weapons. The report claimed that Iran is currently modernising its various nuclear projects, using the provisions of the nuclear deal.
While the Israeli news channel is levelling allegations of Iran trying to acquire nuclear weapons, the International nuclear energy commission, situated in Vienna, has certified that Iran is completely and correctly abiding by the provisions of the 2015 agreement. The new report of the commission says that Iran is abiding by the provisions of the nuclear deal, despite the withdrawal by the United States and it allowed entry to the commission's inspectors to all its nuclear projects. Europe has supported the Iran nuclear deal, and the European countries are vying to keep the agreement in force. The report coming from an agency based in Europe seems to endorse this.
But both Israel and the United States have increased their efforts in forming a front against Iran over the Iranian nuclear program. For this purpose, the pressure on the European countries is being increased and attempts are being made to bring the Middle East countries together on the issue. The Israeli Prime Minister had claimed that four Arab countries endorsed the stand of Israel and the United States against Iran, during the meeting 'Peace and Security in the Middle East' held in Poland with an initiative from the United States. Even Saudi Arabia confirmed that Israel and the Arab countries came to a consensus on the stand presented by the United States regarding Iran.