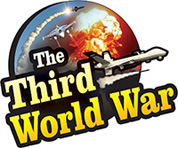 Moscow: BRICS (Brazil, Russia, India, China, South Africa), the international group of nations has decided to develop an independent payment system to counter the domination of the United States and western countries over the global economy. The Russian media has published a report on it which claims that the Russian Direct Investment Fund along with China and India were working on the project. Along with India, the BRICS group includes leading economies of Russia, China, Brazil and South Africa.
The BRICS group was formed in the last decade and has initiated rapid steps to increase cooperation between its member countries. A separate bank was established for the purpose and moves were initiated to develop independent systems in the security and trade sectors.
Currently, the SWIFT system is used for financial transactions at the international level. The United States and the European nations dominate the system. However, given the US' sanctions and other actions, China and Russia have initiated efforts to create an alternative for the SWIFT. These efforts have received an impetus after the formation of BRICS.
As of today, India and China have succeeded in developing an independent payment system based on smart phones. Following the success of its two member nations on the matter, Russia proposed establishing a separate system for BRICS and the efforts in that direction have started with cooperation from India and China.
The system would be developed on the same lines as of the those offered by Apple and Samsung, sources indicate.