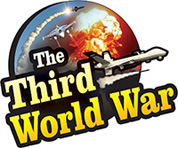 Washington: The US National Security Advisor, John Bolton had remarked on the Pakistani nuclear program a few days ago. Bolton wanted to make everyone aware that the Pakistani nuclear weapons could end up in the wrong hands. He had said that, this is the biggest danger and had blamed that Pakistan is controlled by extremists. The National Security Advisor also pointed out that the Pakistani intelligence services too, are under the control of the extremists.
Bolton said that the success and failure of the United States campaign in Afghanistan depends entirely on Pakistan's stance. He expressed regret that the former Obama administration, had not exerted enough pressure on Pakistan to make them stop supporting Taliban. However, now the Trump administration was rightly holding them responsible and there was a need to exert more pressure on Pakistan in the future, Bolton claimed.
Referring to Bolton's statements, the Pakistani media has started claiming of difficult times for Pakistan following his appointment.