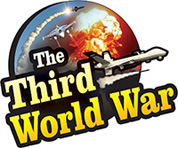 Canberra: "The environment has changed, and we can't just do what we've done before. We cannot continue with the same old peace flag-waving. Australia must step up its patrol in the South China Sea to build 'real credibility' or face China's dictatorship," strongly warned Senior Australian Analyst, Sam Fairall-Lee. He further appealed that Australia must adopt a more proactive approach for the South China Sea Patrol, just like the US.
The report written by Sam Fairall-Lee for the Australian Strategic Policy Institute (ASPI) was published on their website. Additionally, Lee has sharply criticised the governance by the former Australian government over the issue of the South China Sea. He has appealed to the Australian Prime Minister, Scott Morrison to adopt an aggressive stance regarding the South China Sea.
He also brought to attention the risk cooperation with China posed to the Australian interests by warning, "If we do not act, Australia faces the risk of eventually finding itself strategically reliant on the benevolence of an expansionist dictatorship."
Furthermore, Australia's chief of Navy, Michael Noonan, has advised stepping-up the patrols in the Indo-Pacific. She suggested, "Australia should step-up its capability and deployment in the region considering China's growing influence in the Indo-Pacific."
Currently, China's People Liberation Army-Navy (PLAN) has the most number of destroyers. Thus, Australia should also proceed towards the expansion of its naval force, considering the factor, appealed Sam in the report.
Moreover, Sam also drew attention to the fact that the ASEAN partners had appealed for help to counter the increasing muscle of China in the South China Sea. Sam Fairall-Lee also claimed that China would receive the apt message if the US and Australia join forces with the ASEAN and take a proactive lead in the South China Sea region.
However, he added that if they stepped-up patrols, Australia's involvement would be less outwardly provocative than that of the US and more likely to gain support from ASEAN countries.
Meanwhile, Australia's stance regarding China has become increasingly aggressive ever since Prime Minister Scott Morrison has assumed power. Moreover, Australia has started developing strategic relations with Vanuatu and other neighbouring Island-states. At the same time, Australia has also initiated rapid movements to deploy its marines unit in Darwin, where the US marines are situated.
The Australian Navy had also patrolled the South China Sea region along with the US, India and Japan. Later, the Chinese military had targeted the Australian destroyer with a laser. Thus, China's response is expected to Sam's appeal to Australia for adopting an aggressive stance in the South China Sea region.