Adelaide: Australian Prime Minister, Malcolm Turnbull and the French Defence Minister, Jean-Yves Le Drian sign an ambitious 37 billion dollar contract. As per the contract, France is to provide 12 state-of-the-art' stealth submarines' to Australia. The 'Shortfin Barracuda' submarines are to be built by the French shipbuilding company DCNS and the entire construction is to be carried out in Australia. This is the biggest defence contract between Australia and France. Against the backdrop of China's increasing aggressiveness in the Asia-Pacific region in the last few years, Australia's new submarine contract is drawing attention.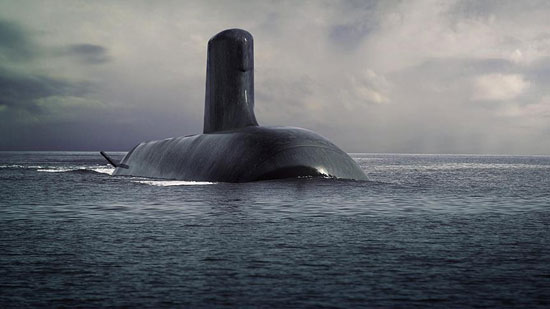 Australia had decided to purchase submarines from France a few months ago. Japan and Germany too had shown interest in providing new advanced submarines to Australia. However, France had officially bagged the contract after the 'Inter Governmental Agreement' was made in Adelaide on Tuesday. While expressing the significance of the contract, the Australian Prime Minister, Malcolm Turnbull said that submarines based on Australia's sophisticated technology would lay the foundation for its development.
The French shipbuilding company, DCNS is to provide 12 'Shortfin Barracuda' submarines based on advanced 'stealth' technology to Australia. While the submarines are to be built in the Australian city of Adelaide, the French company has already established a separate Head office here for this purpose. Around 2,500 jobs will be created in Australia due to the newly signed contract, informed the company. The 'Shortfin Barracuda' submarines being provided to Australia are believed to be a 'diesel-electric' prototype of the French nuclear powered 'Barracuda submarines'.
US based company 'Lockheed Martin' has been given the contract to equip 'Shortfin Barracuda' submarines with a weaponry system. The new submarine is estimated to be 318 feet in length and displaces 4500 tons when surfaced.
The French Defence Minister, Le Drian has expressed gratitude to Australia and termed the contract as an historic event. He also stated that the submarine contract is a signification milestone for the naval forces and bilateral relations between the two countries. The Australian Prime Minister praised the contract by stating that security has become an extremely sensitive issue globally and hence Australia has decided to re-equip their Navy and defence forces across the three services.
In the past few years, China has been focused on increasing its sovereignty in the 'South China Sea' along with the Asia-Pacific Region. To counter the Chinese sovereignty, the US has begun attempts to make tie ups with the lead of Japan, Australia and India. While the US has taken up a persistent stance to strengthen the naval forces of the three nations, it appears that the contract with France is a part of this very strategy.