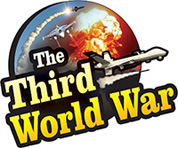 Damascus: The conflict raging between the Syrian military and the terrorists, to gain control over Idlib, has claimed 90 lives and these include 40 Syrian soldiers. The Syrian military claimed to have foiled three plots of the terrorists, to target the Syrian soldiers. Meanwhile, the Syrian military withdrew from certain parts of Idlib, following fierce attacks.
The conflict between the Assad government and the terrorists, for Idlib in northern Syria, has become extremely intense. Idlib is the last Syrian province under the influence of the terrorist organisations, Al Qaeda and IS. Therefore, Syria and Russia have undertaken a massive campaign in this province and Russia and Syria scrapped the four months old, self-imposed ceasefire. Russian fighter jets are assisting the Syrian military in the campaign.
As per the information given by the Syrian defence ministry, fierce fighting is on with the terrorists in various parts of the Idlib province. The terrorists targeted the Syrian soldiers with car bomb blasts. A unit of 600 terrorists attacked the Syrian military at six locations. The Syrian military tried to stop the terrorists with fierce retaliation.
40 Syrian soldiers were killed in the entire conflict and 80 were injured. The Russian officials claimed that the terrorists suffered a large number of casualties. A minimum of 50 terrorists died and 90 were injured in the attack. Moreover, Russian official Major General Borenkov said that three terror plots were foiled in central Idlib.
Turkistan Islamic Party, (TIP) had hatched three plots to target the Syrian military. TIP planned to carry out major bloodshed in the Azmarine Al-Ghadfa, Abu-Dafna and Al-Tah areas. The Russian official claimed that the threat was averted because of the alertness of the Syrian military and security agencies.
Meanwhile, two days ago, 100 people were killed in the terror attack in Syria. Jabaat Al-Nusr from Syria was suspected to be involved in this attack. Concerns are being expressed that more than 300,000 people have immigrated because of the Idlib conflict.