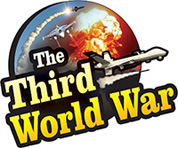 Damascus/Jerusalem: The Israeli fighter jets shocked Iran with a significant attack on the Aleppo city in northern Syria. 9 Iranian soldiers were killed in the airstrike, and an Iranian arms depot also was destroyed. The human rights organisation, operating in Syria gave this information about the Israeli attack while Syria claimed that the air defence systems neutralised the Israeli missiles.
As per the information released by 'Sana', the government news channel, quoting the government sources, Wednesday night at around 11 pm, the Israeli fighter jets attacked the Aleppo city. The Syrian news channel claimed that the alert Syrian air defence system successfully repelled the Israeli attackers. Only one Israeli missile landed in the Shaykh Najjar industrial area in Aleppo. The Syrian news channel claimed that there were no losses incurred in this attack.
However, the information given by two Syrian rebel leaders, to the human rights organisation is entirely different. Israeli fighter jets targeted the Iranian locations, in Shaykh Najjar industrial town. Iran had its logistics base, and an arms depot of Iran affiliated Hezbollah there. Israel targeted both these locations. Israel also took action on the Nayrab airbase. In this action, the secret missile depot built by Iran at the air base was destroyed.
Israel Katz, the Israeli interim Foreign Minister, justified the Aleppo action saying, "As far as I know, its Israel who has attacked Iranian locations in Syria". Israel has carried out attacks on Iranian locations in Syria, even in the past. However, this is only the second instance, of Israel attacking Iranian locations in northern Syria. The Israeli media claimed that Israel had delivered a clear message that no Iranian base can escape Israeli action. Israel has warned that its attacks on locations of Iran, who is talking the language of annihilating Israel, in Syria will continue.
Meanwhile, tension has been created on the Syria-Israel border, with the United States accepting the Israeli sovereign right over the Golan Hills region. In such a situation, there can be a reaction from Syria or Iran, against the Israeli attacks on Iranian locations, in Syria. Russia supporting the Syrian government has currently chosen to remain silent on the Israeli attacks.