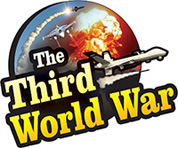 Tehran/Rome: The Coronavirus epidemic is spreading fast outside China and it has been claimed that 50 people have died in the outbreak in Iran. Other than Iran, Coronavirus patients have been found in Kuwait and Bahrain in the Gulf, taking the tally of the countries with Coronavirus infection to 30. In Italy, three people have died because of the Coronavirus epidemic, and the number of patients has crossed 155.
Parliamentarian from the culturally important city of Qom in Iran, Ahmad Amirabadi Farahani, claimed while talking to the news agencies that Coronavirus has claimed many lives in Iran. Farahani claimed 'There are more than 250 confirmed cases of Coronavirus infection and these patients have been isolated. Fifty people have died in the epidemic between 13th and 19th February. The administration has failed to contain the epidemic. The doctors and medical workers do not have security systems to protect themselves from the virus.'
Arab dailies and websites, along with some of the Iranian news agencies, have taken cognisance of the parliamentarian's claims. It has been pointed out that Iran could be noted as the country with second highest number of deaths after China in the Coronavirus epidemic. But the Iran government has dismissed these claims and the health department has claimed that the parliamentarian does not have access to any information regarding the Coronavirus epidemic. At the same time, the health department spokesman informed that more than 900 people had been checked for Coronavirus infection and the number of patients is 61.
Only 24 hours ago, Iran announced the cancellation of all the cultural and educational programs in most of the cities, and schools and colleges have been closed for an indefinite period. Although the Iran government is not revealing information regarding the epidemic, the neighbouring countries have started taking preventive measures. Six countries, including Iraq and Pakistan, have announced the closure of their borders with Iran. Iraq has also stopped air connectivity with Iran.
The epidemic in Iran has affected countries from other parts of the world, along with the Gulf. It has been revealed that citizens of four countries, who had travelled to Iran, have contracted the coronavirus infection. These countries are Canada, Bahrain, Kuwait, United Arab Emirates and Lebanon. It was announced that three Kuwaiti nationals were infected with Coronavirus.
Italy, a European country, has been included in the countries with a huge spread of the epidemic. Three people have died in Italy and more than 155 have been infected by Coronavirus. Austria, a neighbour of Italy, has decided to close its borders with Italy and has stopped the trains going to and from Italy. Many programs, including sporting events, have been cancelled in Milan, known as one of the main cities in Italy.