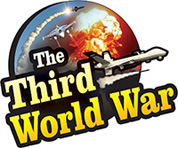 Tehran: Former Iranian deputy Foreign Minister Hussein Sheikholeslam warned 'Iran has a minimum of 150 thousand missiles, deployed in Lebanon, Syria and Gaza Strip and this deployment is Iran's strategic military investment in these countries. Iran can launch these missiles on Israel as per its wishes. If Israel intends to save itself from this onslaught, it should vacate the Palestinian land and take refuge in Europe.'
Last week, while talking to an Iranian news agency, Former deputy Foreign Minister Sheikholeslam informed about the Iranian preparations against the United States and Israel. Sheikholeslam said that the estimates published, long ago, by the United States and Prime Minister Benjamin Netanyahu, regarding the Iranian missile preparedness, were true.
Sheikholeslam threatened 'Netanyahu had accused Iran of equipping Hamas from Gaza Strip, Hezbollah from Lebanon and Hezbollah and other Iran affiliated terrorist organisations from Syria, with missiles. There was substance in these allegations, made by the United States and Israel and a minimum of 150 thousand Iranian missiles, are deployed in these countries. If necessary, all these missiles will target Israel with a single Iranian instruction.'
Former Iranian deputy Foreign Minister claimed 'Iran started this deployment against the United States and Israel when the United States declared that the Israeli security is their own. This is not merely a deployment but an Iranian investment. Israel, who threatened to carry out attacks on the Fardo, Bushahr and Natanz nuclear projects, has not been able to dare to carry out these attacks because of this defensive and strategic investment, against Israel, made by Iran.'
Sheikholeslam also answered the question, why did Iran deploy missiles in the neighbours of Israel, Lebanon, Syria and Gaza Strip? Sheikholeslam clarified 'An Iranian missile takes eight minutes to land in Israel. The United States has deployed a radar system to ensure that these missiles do not land in Israel. But the missiles launched from Lebanon, Syria and Gaza Strip cannot be stopped and will cause huge destruction.'
Sheikholeslam further warned "Iran does not intend to sink the Israelis into the sea or use a nuclear bomb against Israel. But if Israel wishes to avoid elimination of its people, it should move away from the Palestinian land. The Israelis having dual citizenship of the European countries, should escape to Europe.'
Meanwhile, over the last week, Israel has carried out consistent attacks on the military bases of Iran, Hezbollah and Iran affiliated terrorist organisations in Gaza, Lebanon and Syria. Israel had claimed that a substantial Iranian arms arsenal was destroyed in the attack and Iran had dismissed the Israeli claim. But this senior Iranian leader exposing the Iranian deployment in Israel's neighbouring countries has indirectly revealed that Israel is on the Iranian target. Therefore, apparently, a much fiercer conflict will be sparked in the entire Gulf region, including the Persian Gulf.