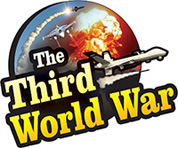 Tehran: Coronavirus, which is most rampant in Iran, after China and Italy, has claimed 988 lives in Iran till Tuesday. In the last 24 hours, 135 people have died because of the virus, and the Iranian health department has expressed concerns that the death rate is on the rise. Iran has released 85,000 prisoners from jail to prevent an outbreak of the virus. Meanwhile, the Iranian leaders have claimed that the Iranian economy, which is reeling under the pressure of sanctions, has come under further duress because of this virus rampage.
As per the information given by Kianoush Jahanpour, spokesman of the Iranian health ministry, the number of cases and deaths in Iran have increased dangerously in the last 24 hours. The number of Coronavirus cases in Iran has reached 14,911 and number of deaths was 853. But by Tuesday morning, 1,178 new cases were reported and the number of deaths had reached 988.
Jahanpour advised the population that if you want to be safe from the virus, stay in your homes and avoid travelling. But some youth are accusing, on the social media, that the Iran government confined its population a long time ago. At the same time, the Iranian population is citing that the Iran government is not equipped with the necessary facilities and skills to contain the epidemic. On Monday, some citizens went to the mosques and shouted slogans against the Khamenei regime.
The Iran government took a major decision in an attempt to stop the spread of the epidemic. Iran announced the release of 85,000 prisoners lodged in the prisons of the Iranian Revolutionary Guards. Nearly 50% of these were detained under the charges of threatening national security, whereas others are political leaders and opponents of the government. The human rights organisations were demanding the release of these prisoners for a long time.
Meanwhile, Iranian Foreign Minister Jawad Zarif expressed concerns that the Iranian economy has become more precarious because of this burden of the battle against Coronavirus. The Iranian economy already reeling under the stress of US sanctions is unable to face the challenge posed by the Coronavirus.